Here's a list of my top 10 forex blogs. I follow these blogs via my RSS reader on a regular basis, and Top forex trader blogs find them interesting and very informative. I think they should be on every forex trader's feed.
She provides interesting technical and fundamental analysis, forex signals and strategies. A significant part of posts is of her exciting TV interviews. Currency Thoughts: Larry Greenberg, a veteran currency economist, brings forex news from many places all over the world, and in-depth analysis of current events. Forex Blog: Andrei writes this forex blog. Trading NRG: Lior Cohen provides in-depth daily, weekly and monthly analysis, forecasts, news and more, about everything related to oil, gold, commodities and more. A must for anyone who trades these financial instruments. Francesc Riverola: CEO of FXStreet provides forex industry news, detailed statistics of his big forex portal and spices up his blog with other stuff as well.
The Forex Articles: James Wooley speaks his mind regarding forex strategies, forex trading ideas and more. Chicago Blog: Jay Norris writes about psychological effects of forex trading, trading patterns, technical analysis and much more. His great posts about trading psychology also have a significant share in his content. Only blogs are on this list. There are lots of good forex sites out there. I listed here only blogs that are to my liking.
The order in the list doesn't represent an internal ranking. Update November 2016: This is an old list and links that do not work have been removed. I occasionally feature these blogs on my Forex Links for the Weekend posts. This list was composed after Casey Stubbs made a similar list, which I am honored to be part of. Through Casey's list, I'm getting to know new blogs.
Is there any other forex blog that you recommend? You're welcome to subscribe via email or by RSS. Founder, Writer and Editor I have been into forex trading for over 5 years, and I share the experience that I have and the knowledge that I've accumulated. After taking a short course about forex.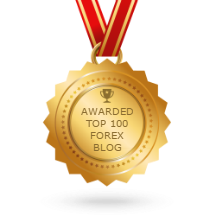 Like many forex traders, I've earned the significant share of my knowledge the hard way. Macroeconomics, the impact of news on the ever-moving currency markets and trading psychology have always fascinated me. The risk grows as the leverage is higher. Investment objectives, risk appetite and the trader's level of experience should be carefully weighed before entering the Forex market.
The Best Forex Trading Place your bets on the international table. The sheer size of the forex, or foreign exchange, market dominates all others — even the stock market. Every payment that crosses currencies contributes to its fluctuations and its momentum. And without a centralized marketplace, forex activity buzzes practically without cease, with traders waking up and doing business everywhere, in every time zone. To get a piece of the action, you need a forex brokerage with best-in-class trading technology and stellar support.
Thinkorswim is the best option for U. Its robust and powerful platform puts every imaginable forex trading tool at your fingertips, but the level of advanced features may not be ideal for beginners. January 19, 2018 – Increased regulation coupled with higher capital requirements have forced several forex brokers to leave the playing field, making it in some ways easier to find the very best. We've revisited our top picks, eliminating old contenders and evaluating the stand-out strengths of the remaining firms. How We Found the Best Forex Trading All good forex brokers update account information in real time, display balances, and provide history reports and statements. But exceptional brokers offer trading technology boasting a broader spectrum of features — from alerts to automated trading — helping you to execute simple and advanced trades strategically. To make it to the top of our list, forex brokers needed to provide customizable interfaces and interactive charts.
Both are attractive reasons to start trading with a given firm, especially when you're first getting started. But the standard practices of the brokerage outweigh any first-timer perks in the long run. Here are a couple of key features we looked for. Major Currency Pairs are the most important, most traded worldwide currency pairs available through a forex broker. They consist of currencies from the world's most developed economies including Europe, Japan, Canada, and Australia.